WE LEAD COMPANIES INTO THE DIGITAL FUTURE
Companies face the challenge of digital transformation to remain future-proof. We are Go Digital and provide our IT expertise in software hosting & digital transformation consulting to our clients. With us, companies can achieve their goals faster and more efficiently.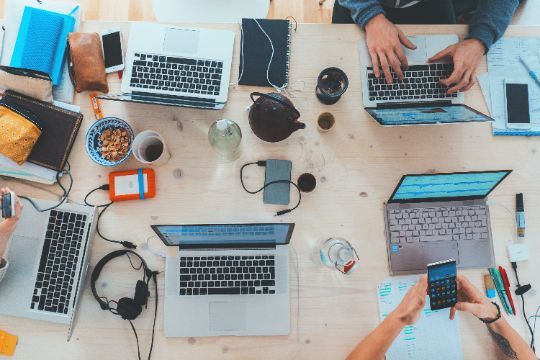 Home Office
Flexible working hours with remote option from all over the world

Onboarding
Fast and efficient onboarding process with proven processes for structured collaboration
Personal Training
Further training and promotion based on your individual skills incl. personal bonus

Open Communication
Flat hierarchies and short communication ways

Tasks and responsibilities:

You will build your own HR team.

You will generate applicants for our HR process.

You will interview candidates and filter out A-level employees for our team.

You will optimize and automate HR processes, such as recruiting or onboarding new employees.

You will accompany new employees during onboarding.

You will plan regular feedback interviews with employees and executives.

You will manage employee training within the company.

You will optimize the culture and work style of our employees in the home office.
You have at least 5 years of experience as a recruiter and HR manager.

You have very good English skills and can also communicate in German.

You enjoy automating the HR process with us.

You have experience in self-responsible work from the home office.

You can multitask and are not overwhelmed with many tasks at once.

You have the necessary technology for remote work.

You preferably have a degree or training in psychology or economics.

You are proficient in English writing and spelling to create tutorial videos and wiki contributions for our team.